3 Simple Ways to Optimize Your Zocdoc Profile
If you're a doctor on Zocdoc, you understand the importance of having a strong online presence. But what if you want to take your online presence to the next level? Are their ways to optimize your account?
The truth is, optimizing your Zocdoc profile is quick and easy to do. Here are three ways to improve your Zocdoc profile performance.
1. Make sure you have near-term availability
Most people searching on Zocdoc are looking to book an appointment as soon as possible. In fact, for some specialties, almost half of total appointments booked on Zocdoc are made within 48 hours of the appointment. To ensure your profile is best suited for the types of patients searching for a doctor on our site, make sure you have near-term availability so people who need to see a doctor as soon as possible can book an appointment with you.
Subscribe
Grow your practice with our weekly newsletter.
Related: Can Online Booking Help Fill Last Minute Cancellations?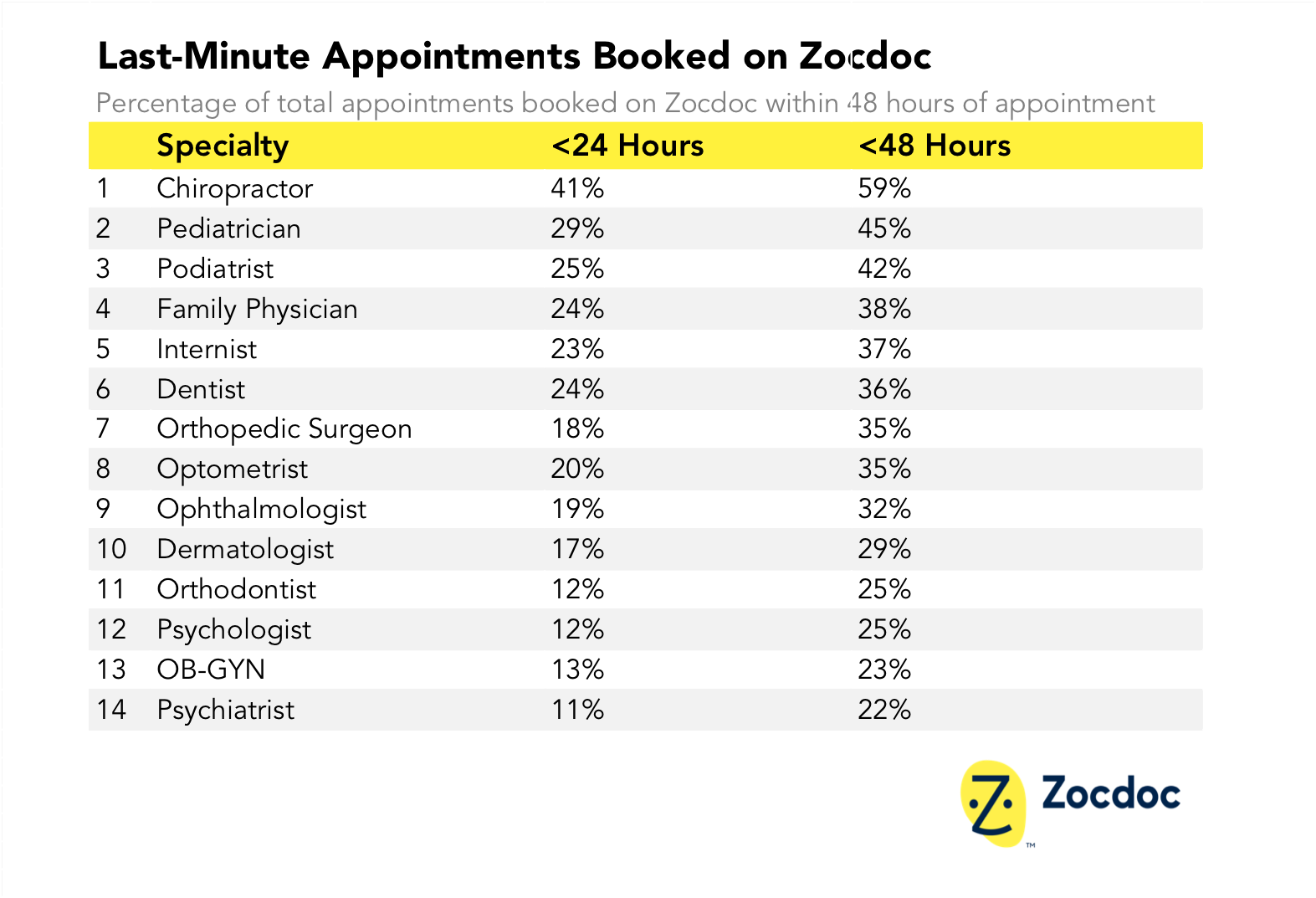 2. Expand your visit reasons
Another easy way to broaden the reach and relevancy of your profile is to expand the list of visit reasons for which a patient can see you. For any given specialty, there are many reasons a patient may be booking to see a doctor. You might be unknowingly excluding a large audience of potential patients simply because your profile doesn't say you can treat them. To give you an idea of the variety of visit reasons someone can book for a certain specialty, below is a list of all 50 visit reasons a patient can book an appointment with a dentist.
Related: What Times of Year are Doctors the Most and Least Busy?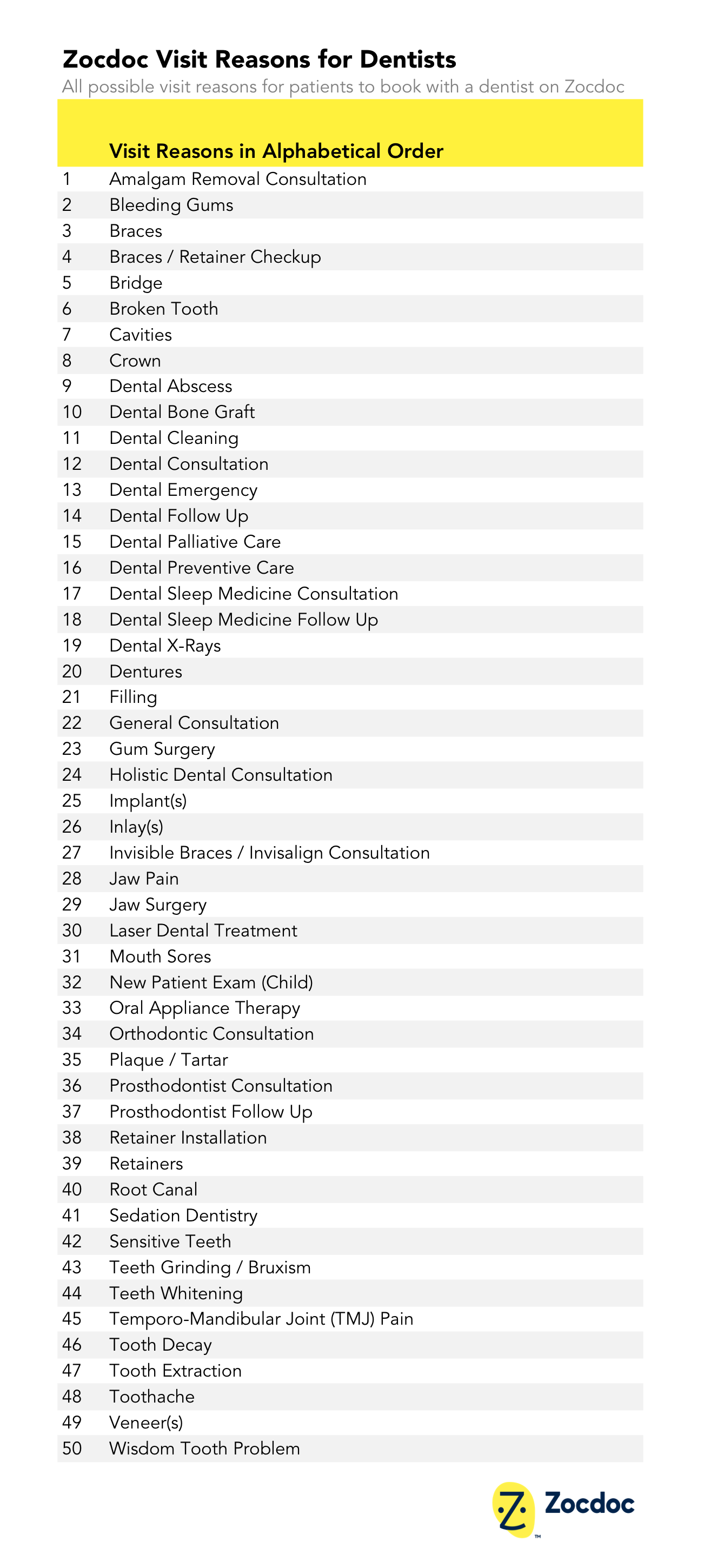 3. Increase your in-network insurance coverage
Finally, the third easiest way to optimize your Zocdoc profile is to expand the in-network insurances your practice accepts. Although most doctors base what insurances they take on reimbursement rates, it's also important to know what insurance carriers have the marketshare for patients in your area. If you're not sure what insurances most patients carry, below is a list of the most-searched commercial insurances on Zocdoc by top US metro areas to help:
Related: What's the Most-Searched Insurance in Your Area?